A map of Macau, 1922. The area of Bairro da Ilha Verde is marked as the 'Neighbourhood of the Chineze Indigent'. Source: Jesus, 1990.
In a few sites across the Portuguese empire, colonial authorities experimented with housing provision to very urban poor populations via what would later be considered as 'Sites & Services' programs, devised by the World Bank in the late 1970s and early 1980s as one of the twin responses to informal settlements, the other being in situ slum upgrading (Huchzermeyer 2004). Similar initiatives of plot and basic infrastructure provision had also been practiced in South America and Asia before 'S&S' was enshrined as global policy.
In the Portuguese-speaking landscape they include the innovative bairro municipal (municipal neighbourhood) in Lobito, Angola, planned by its master planner Francisco Castro Rodrigues in 1970-73 for indígenas ('indigenous people'). A type of 'Sites & Services' program, its plans involved a total of 7,500 units, with the municipal government setting the foundations and providing materials (cement from Lobito, bricks from Catumbela, zinc panels from a factory in Benguela, all linked to the colonial manufacturing economy) and future residents providing their labour. It was a successful experience: homes were built for/by the urban poor and it became an established part of the city (Fernandes, 2002, p. 47).
Another example comes from a different type of colonial relationship, that of Portuguese colonialism in China. It concerns the landfill site of the Bairro da Ilha Verde in Macao in the second quarter of the 20th Century. The area was mapped in 1922 as the 'Neighbourhood of the Chineze Indigent' (Jesus, 1990, p. 128) and underwent an embryonic sites & services programme to transform it from a vernacular settlement into an informal but monitored settlement of a population of fishermen-turned-industrial-workers (of a gun powder factory) as well as those involved in more precarious work (the indigent). Later, in 1962, the location was earmarked by the Portuguese authorities to house foreign refugees (boat people), thus it continued to have a role as the deposit area for the undesirables. By then, the term 'indigent' was substituted with a more medicalized 'incurables', inscribed in the urban plan for the area and again referring to mendigos (beggars), vadios (tramps) and those with mental illnesses.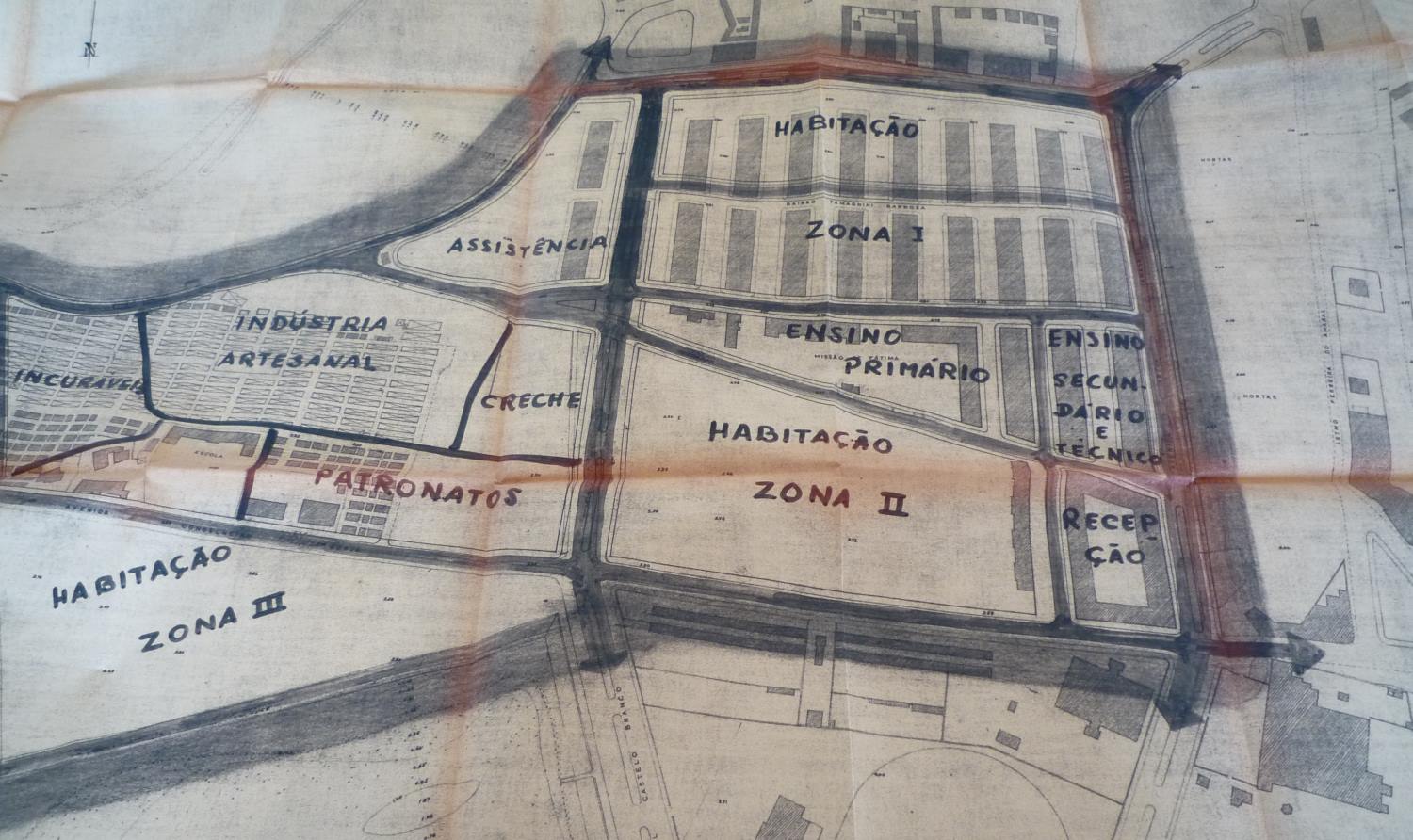 Plan for Bairro da Ilha Verde, 1962. The area to the west is marked as 'Incurables'. Source: AHU-Arquivo Histórico Ultramarino.
In these and other projects throughout the colonial landscape, there was a tentative response to conditions of inequality and segregation, involving a play between the architectural use of cheap construction materials and urban planning methodologies such as mapping or zoning. In other words, architects and planners working in colonial cities negotiated their practice in the interstices between freedom and power. While governing these settlements, whether using the instruments of planning or those of housing provision, a wealth of experience was also garnered and indeed, experiments on self-building for colonial populations were inspirational for the later programme of the SAAL in Portugal (See Intervention Model III).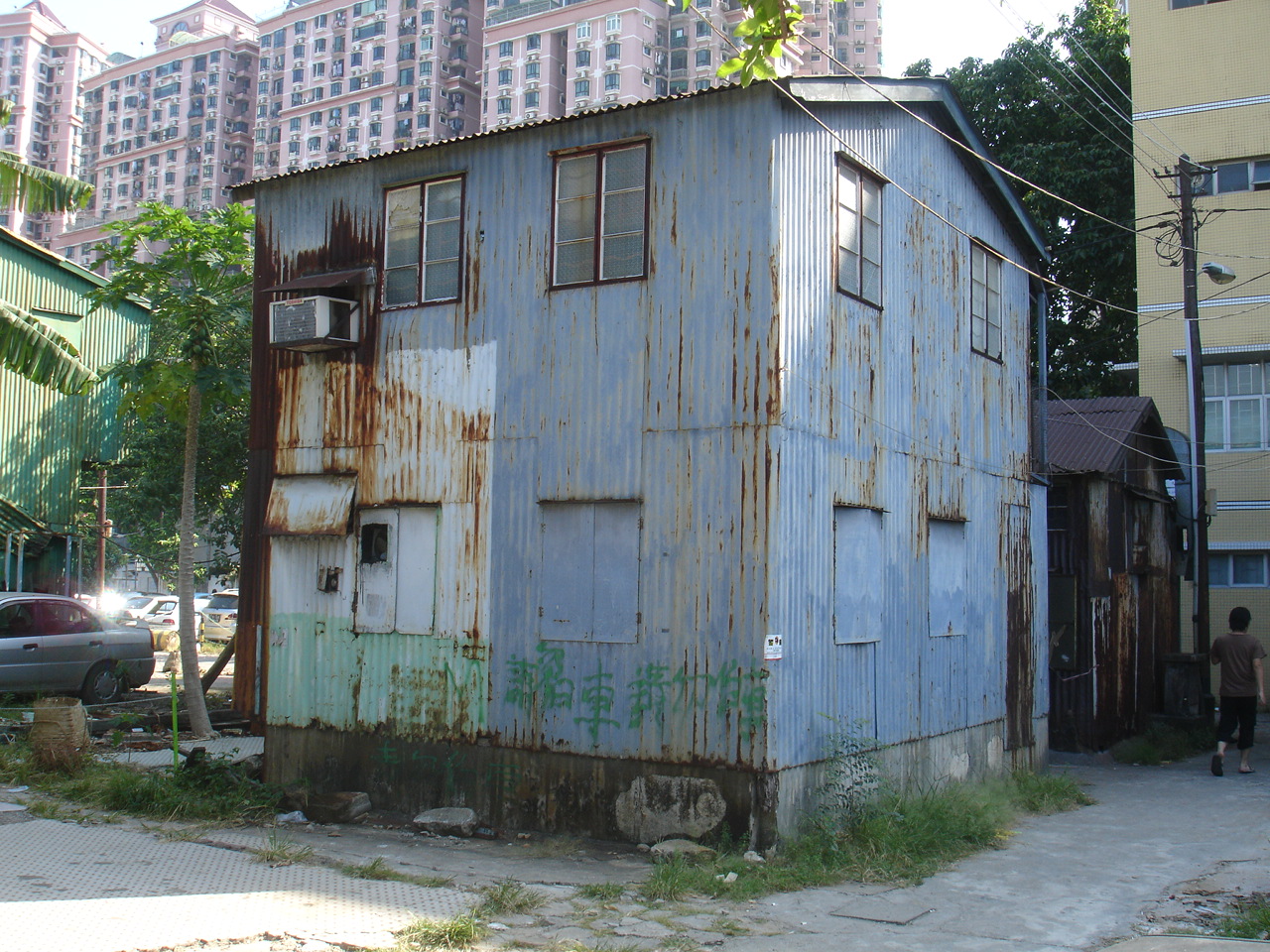 The Bairro da Ilha Verde in 2008.
References
Fernandes, J. M. (2002), Geração Africana – Arquitectura e Cidades em Angola e Moçambique, 1925-1975, Lisboa, Livros Horizonte.
Jesus, M. (1990), Macau Histórico, Macau, Livros do Oriente.
Huchzermeyer, M. (2004). Unlawful occupation: Informal settlements and urban policy in South Africa and Brazil. Trenton, NJ, Africa World Press.